With our latest release you can now add multiple cameras to a single recording. This works especially well when there's a need for demonstrating skills from multiple angles or in sessions that require the capture of multiple subjects at once. (In particular, simulation experiences in Nursing/Healthcare and Teacher Education.)
Key points to know for Multiple Cameras:
This feature works for all Standard and Stimulus assignments with a single presenter and can be used with or without Live Review. (Not compatible with group recordings.)
There is no assignment setting to enable multiple cameras - it is always available on single-presenter Standard and Stimulus assignments.
Users can enable up to four cameras at once or three cameras and a screenshare. (You'll need to have all of your cameras set up on a single computer.)
Available for all Chromium based browsers (currently Chrome and Edge).
Available for all GoReact users - whether on goreact.com or through your LMS.
This feature cannot be used on mobile devices since you need multiple cameras.
To add additional cameras to your recording, click on the Settings button once you've entered the recording screen.

At the bottom, select Add Camera.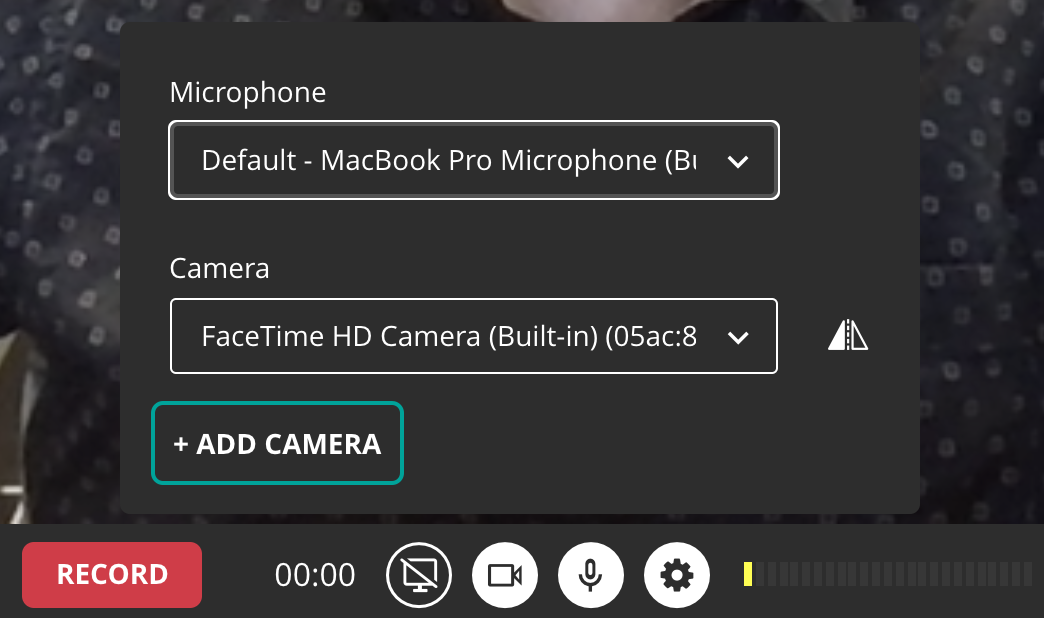 As you add each camera, you'll see them appear on-screen and will see them listed in the options panel.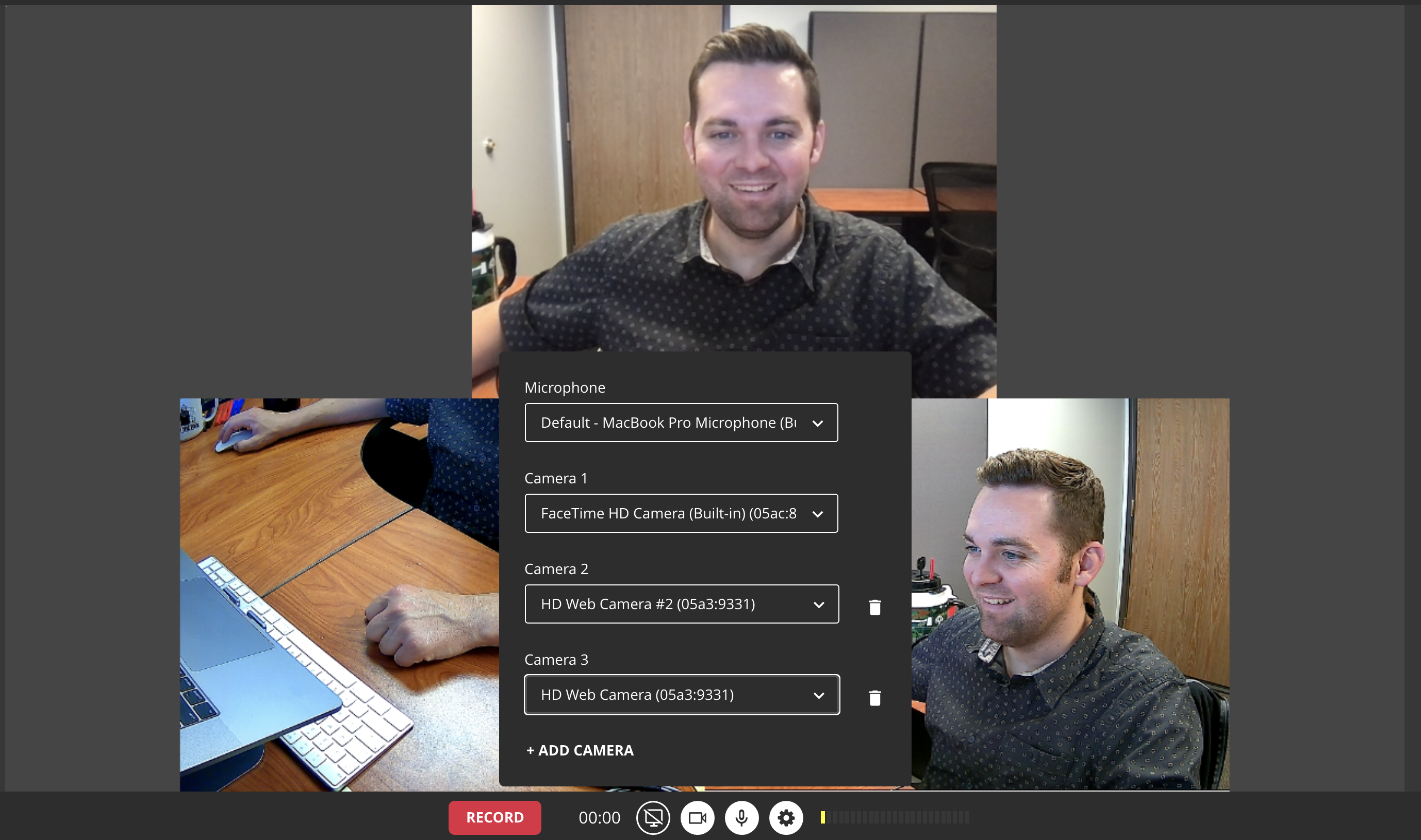 Each camera added (including a screenshare) will appear sequentially on the recording screen with the presenter in the first position. However, you can rearrange the positions as needed by reassigning them under each Camera in the list.
Here's what four cameras with a screenshare would look like (with the screenshare selected as Camera 2):