License administration tools allow your designated GoReact organization administrator(s) to monitor, add, and remove users under a license as well as view the courses that are included in the license. To access these tools follow the section below that applies to how you are using GoReact (via our website or through an LMS).
Note:
Your organization admin(s) will need to be set up by your GoReact client success manager prior to accessing this tool. Please contact them if you haven't been set up yet. If you don't know who your client success manager is, you can reach out to our Support Team to get that information.
For goreact.com users:
Click on your name at the top right corner of the dashboard and select Admin Tools: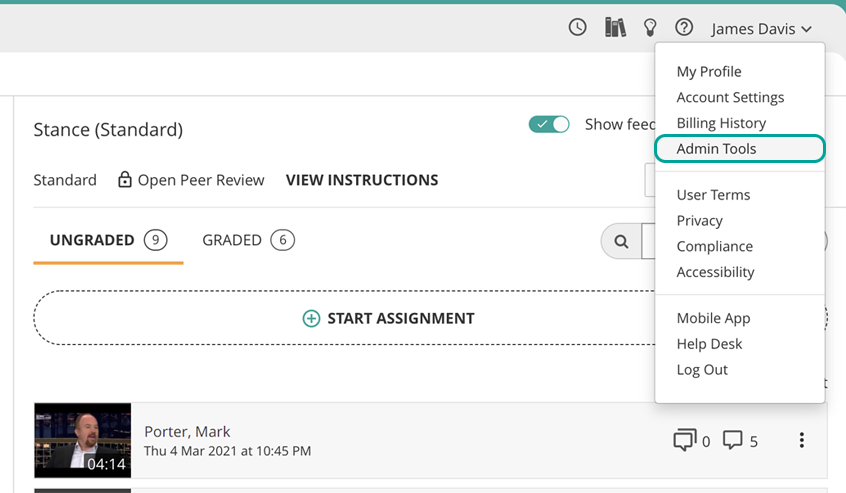 For LMS users:
From any GoReact assignment, click on the settings icon at the bottom right corner of the dashboard and select Admin Tools: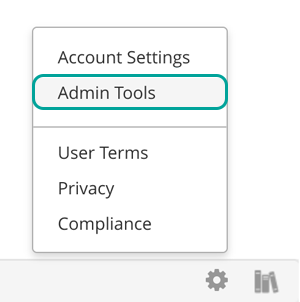 ---
For all users:
The license Admin Tools will load in a new tab where you can see the licenses for your organization, the users who all under those licenses, and the active courses under those licenses. You can also set permissions for how instructors can join your organization within GoReact.
License Administration
The License Administration tab is where you can see any licenses for your organization. Click the arrow to the left of a license name to expand the view to see all users currently using that license.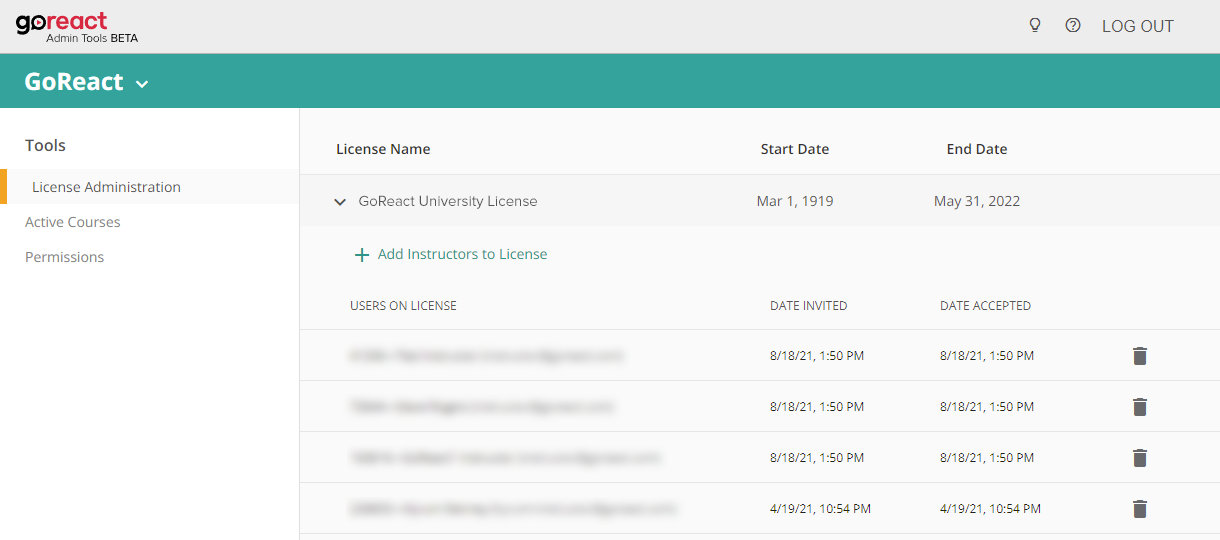 You can also add users to each license by clicking the +Add Instructors to License button. Enter the email address for each instructor, either one per line or separated by commas and then click Add. Each instructor will receive an email letting them know they have been added to the license.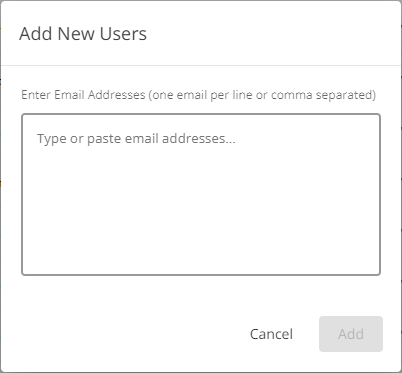 If you wish to remove any user from a given license, simply click the Delete button to the right of that user in the list.
Active Courses
The Active Courses tab shows you all of the courses currently associated with each license, along with details about those courses. Additionally, you'll see all non-licensed "Student Paid" courses as well. Note that for goreact.com users, you can click a course name on the left to load that course directly in GoReact.

Permissions
The Permissions tab lets you determine how you would like instructors to be able to join your organization within GoReact: Invite only or open access. Additionally, you can also establish email domain restrictions for joining so that only those with the email domain for your organization are permitted.