Baseline internet speeds should be at least 1.5Mbps download and 0.5Mbps upload with a consistent signal for successful recording (up) and playback (down). You can test your current speed here.
If you are running into unexpected behavior, network/IT administrators should ensure the following are available for users:
TCP ports 80 & 443 (standard)
TCP port 1935 (RTMP)
TCP port 7443 (audio)
UDP port 3478 (STUN)
Whitelist the domains *.goreact.com, *.tokbox.com, *.opentok.com, *.pubnub.com
If you are trying to record and it takes a long time to connect (more than 5-10 seconds), or if it doesn't connect at all, network administrators should ensure that all of the ports listed above are open.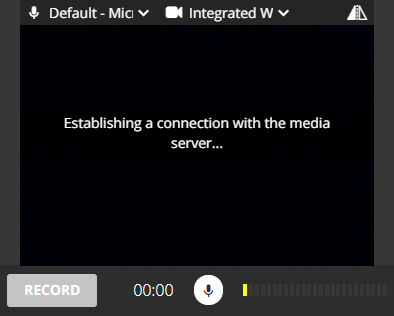 Browser Cache
If you have ensured that the network requirements above have been met, then clearing your browser cache and cookies may help you connect. To clear your cache and cookies, See our Clearing Cache and Cookies guide.