All of the documentation in the Student section still applies to the GoReact app in Schoology. The only thing that is different is where you will access the course content.
Important Note
If your instructor is using Schoology, then you cannot access your course directly at goreact.com. Instead, all you need to do is log into Schoology, open your course, and open an assignment that uses GoReact.
Registering for GoReact
---
The first time you open a GoReact assignment in Schoology, you will see a red "Pay or Enter Code" button (unless your organization has set up a different method of payment or you have a 5-year plan).  After you click this button, you will enter your payment information or access code, and click "Submit."  Then, you will be prompted to accept the User Terms and Privacy Policy.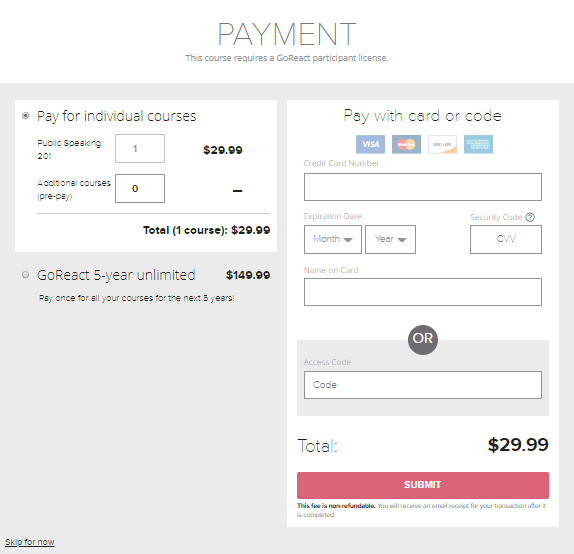 Submitting a video
---
To submit a video to GoReact, just open the applicable assignment in Schoology, and click the red "Start Assignment" button to record or upload your video.