This article is for Students. Click here for the Instructor article.
Critiquing a video
---
After clicking into a session, the video is shown on the left and the feedback panel is shown on the right.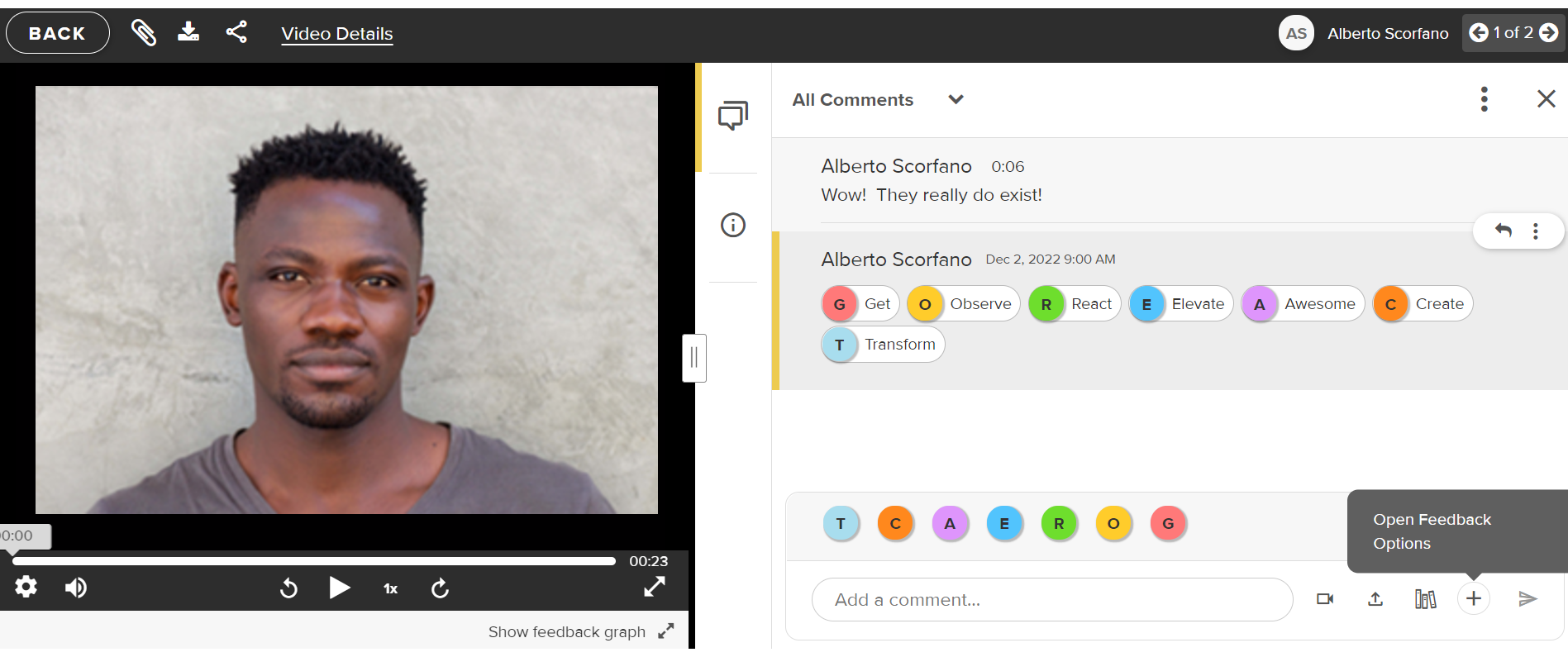 As soon as you start adding feedback (other than markers), the video will pause automatically. It will start playing again when you hit "Enter" or finish your feedback.
Giving feedback
---
Please follow these steps to provide feedback:
Enter the playback screen by clicking the video's thumbnail on the dashboard.
Choose the type of feedback you want to give by selecting it from the Feedback Toolbar at the bottom of the feedback panel. To add a comment, you must click "Add a comment...".

For more information on each feedback type, please review our Feedback types guide.
After you finish leaving feedback, click "Back" in the upper left-hand corner to exit the video. Your feedback will be automatically saved.
Please Note
Feedback is considered "viewed" if it is on-screen on the feedback panel when viewing a video. Any feedback below the scroll line will not be marked as viewed until it has been scrolled on-screen.
The eye icon will not appear until at least one person has viewed that feedback.