Creating a Marker Set
---
Watch a short video or review more in-depth information below.
What are Markers?
---
Markers are customizable, color-coded labels that make giving feedback faster and easier. If you find yourself giving the same comments over and over, you may want to consider enabling Markers. Now you can give the same feedback with the click of a button.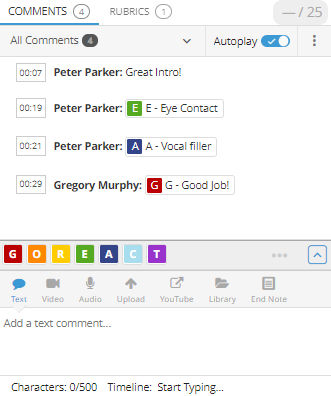 How do I create a Marker set?
---
When you create or edit an assignment, you can create a Marker set by clicking the "+Marker Set" button.
You can then select a Marker set that you have previously created or you can create a new one. To create a new marker set, click the "+New Marker Set" button. (You can also create a new marker set from the Library button on your dashboard.)
Add a title for the marker set, type a label for your first marker (up to 30 characters), and then press the Tab key. Continue typing labels for each of your markers (up to 30) and then click "Done."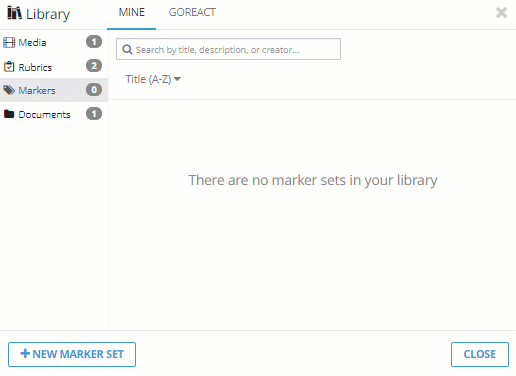 To show only the first letter on the label, enter a space after the first character. To change the color of the marker, click on the colored box and select a new color. To rearrange the markers, click the handle on the left, and drag and drop it to the new location.