Once a Marker Set has been created and enabled for an assignment (see Creating a Marker Set), you'll see the markers in the feedback panel to the right of the video. As the video plays, you can now simply click on a marker instead of typing a comment (comments are still available if more information is needed).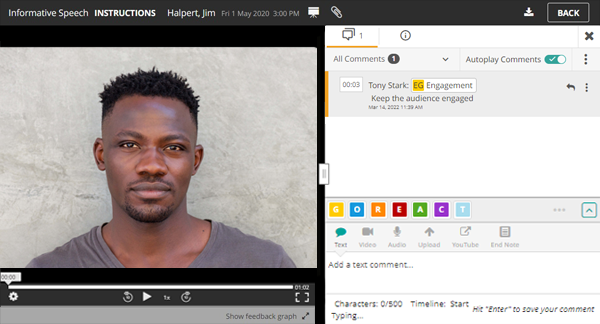 You can reply to, edit, or delete your Markers the same way you would for comments—simply hover over the item in the feedback panel and select the appropriate action.
If you need to edit Markers while critiquing a video, you can expand the marker panel and click the "Edit" button in the top right. When you are finished editing, click "Save" and collapse the marker panel.