Watch a short video or review more in-depth information below.
To create an activity:
Click the blue "Create Activity" button at the bottom of the activity list (left side of the dashboard).


Type a name for the activity (required).
Set Availability and Due Dates along with points possible (optional).
Choose an Activity Type (required).
Check the "Test" box if this activity will be an exam and add a time limit if desired (optional).
Click the red "Create Activity" button.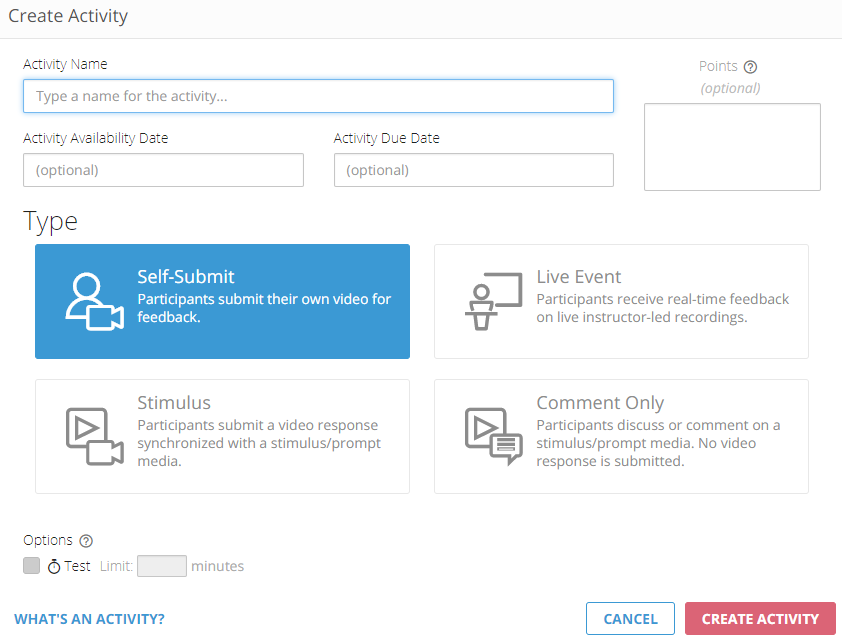 The Activity settings page now displays, where you can add Recording or Feedback Instructions, Activity Resources, Rubrics, or Marker Sets.  You can also enable other settings such as Slide Decks, Peer Critique, Public Comments, or Ratings.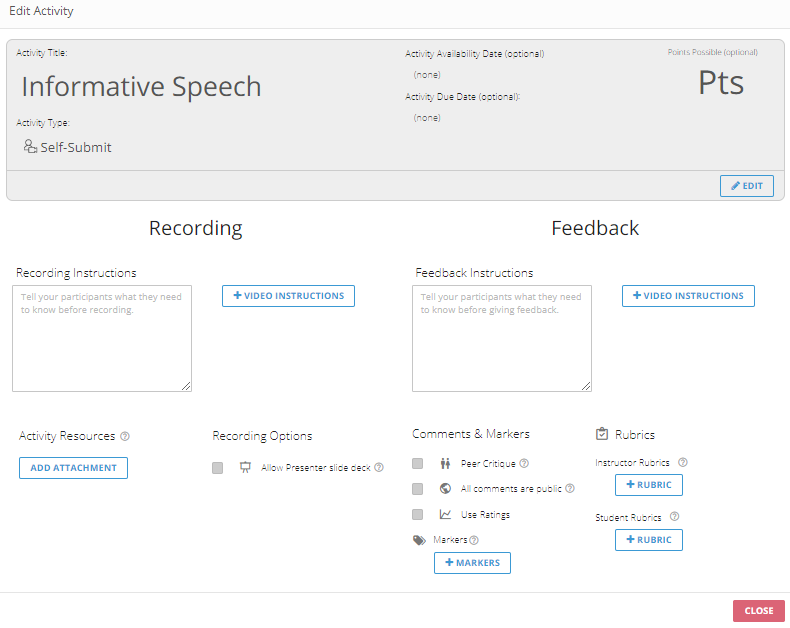 When you are finished selecting your additional settings (or if you have none to add), click "Close."