This article is for Instructors. Click here for the student article.
Comment Only assignments allow participants to watch a provided video and provide feedback. Critiquing a video on a Comment Only assignment is essentially the same as critiquing any other video in GoReact, except all students will review the same video. This assignment type is useful when all students need to review a single presentation/speech or anytime you want students to simply watch a video and provide feedback.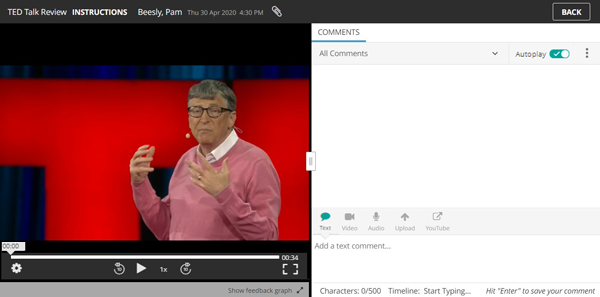 To create a Comment Only assignment, change the "Assignment Type" drop-down to "Comment Only" and then add the video for students to review by clicking "+ Source Media."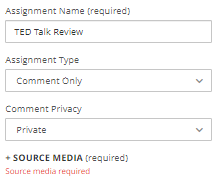 As an instructor, you will see the "No feedback submitted yet" screen until at least one student has completed the assignment.

To see how students will complete this assignment, see Submitting to a comment only assignment.