This article is for Instructors. Click here for the student article.
Please Note
As an instructor, you will see the "No feedback submitted yet" screen until at least one student has completed the assignment:

What are Comment Only assignments?
---
Comment Only assignments allow participants to watch a single pre-set video and provide feedback.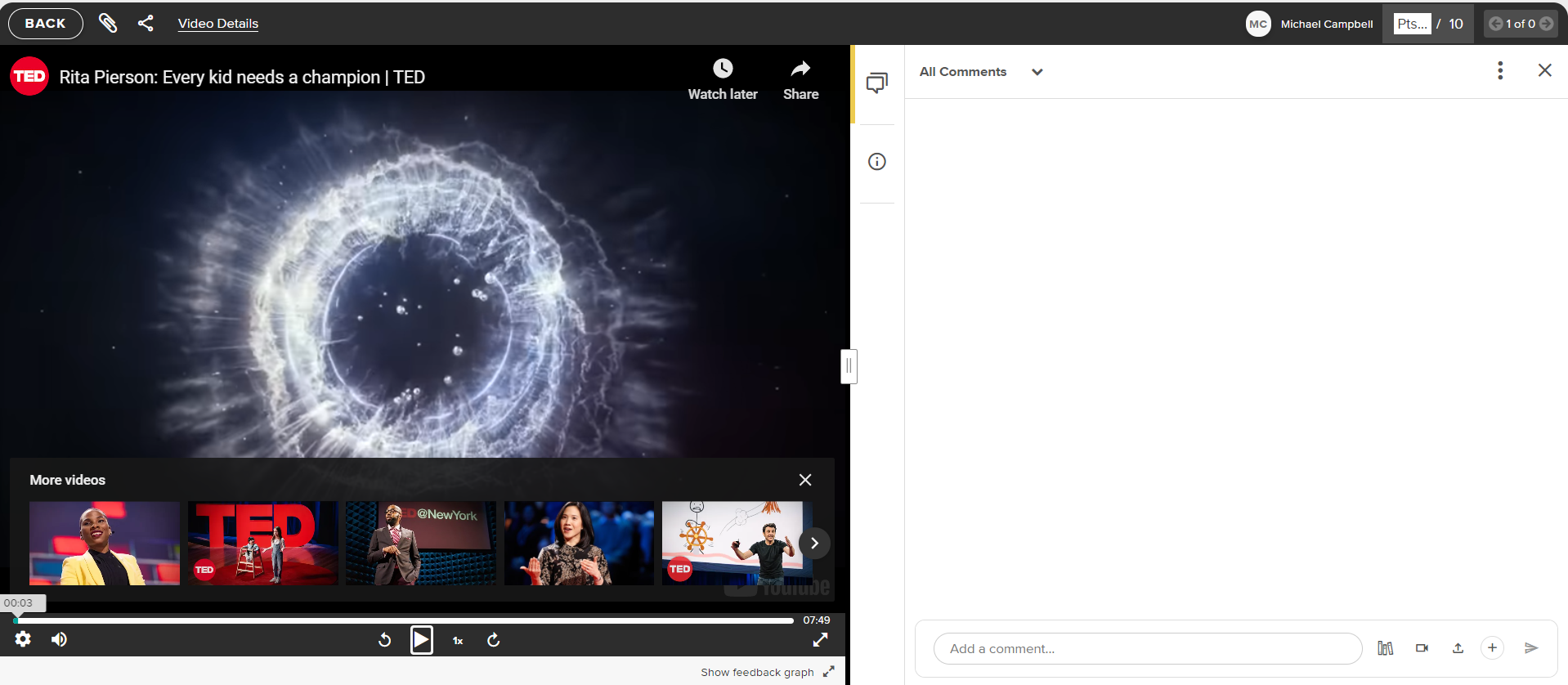 Create a Comment Only assignment
---
When you create a new assignment, simply change the "Assignment Type" drop-down to "Comment Only" and then add the video for students to review by clicking "+ Source Media."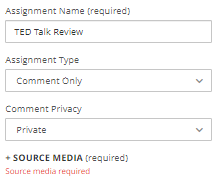 To see how students will complete this assignment, see Submitting to a comment only assignment.
Video
---
Note, our interface has changed a bit since this was created, but the contents of the video are still applicable and can be helpful.