This article is for Instructors. Click here for the student article.
Please Note
As an Owner/instructor, you will see the "No feedback submitted yet" screen until at least one participant has completed the assignment:

Please Note
With our new GoReact dashboard, there is some new terminology. Note that Folder/Course, Activity/Assignment, Owner/Instructor, and Participant/Presenter are now interchangeable terms.
What are Comment Only activities?
---
Comment Only activities allow participants to watch a single pre-set video and provide feedback.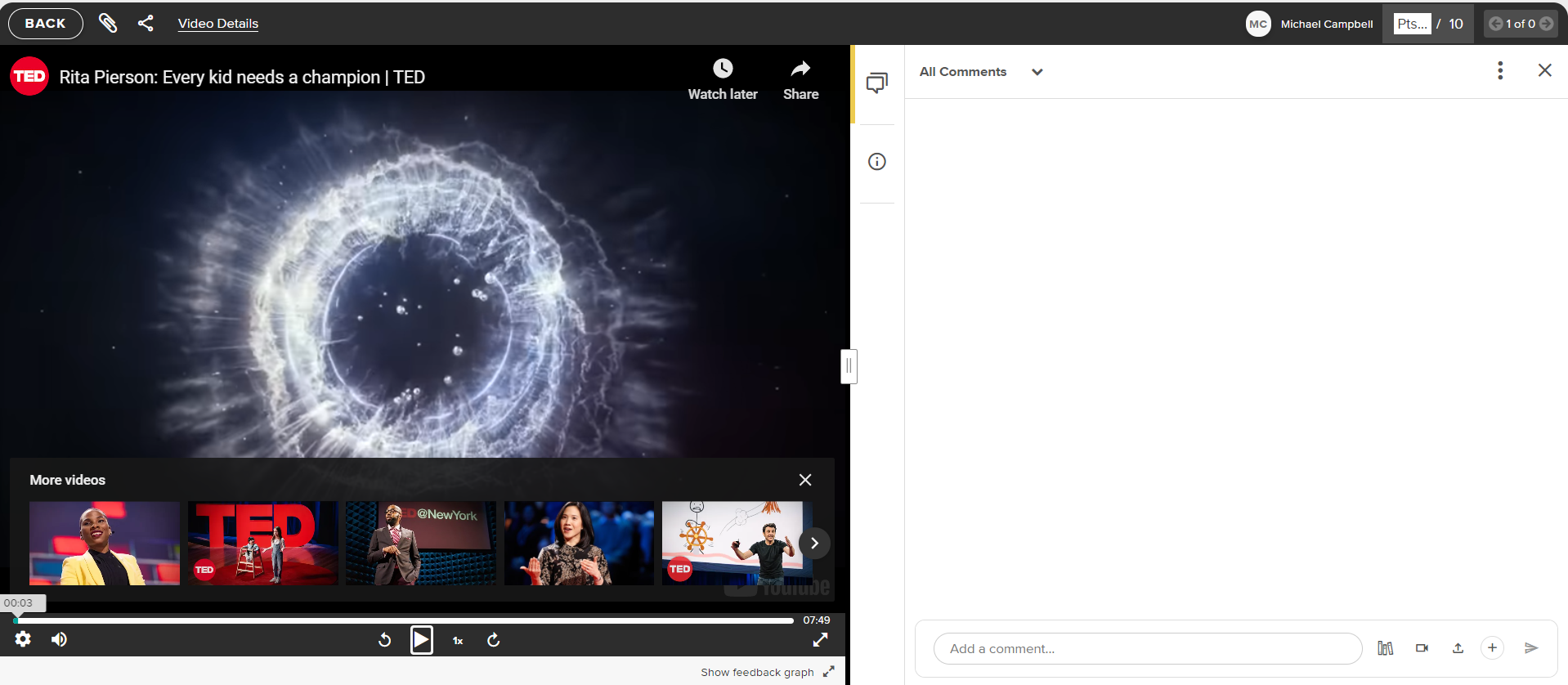 Create a Comment Only activity
---
When you create a new activity, simply change the "Activity Type" drop-down to "Comment Only" and then add the video for participants to review by clicking "+ Source Media." You can record or upload your own Source Media, or use a public YouTube video as the source.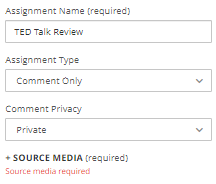 To see how participants will complete this activity, see Submitting to a comment only activity.