Closed Caption (CC) or Audio Description (AD) files can be added to non-YouTube stimulus media in GoReact.  (They cannot be added to any other videos in GoReact at this time.)
You can use VTT or SRT files for your Closed Caption files.  Standard audio formats like MP3 and M4A are acceptable for your Audio Description files. To learn how to create your own Closed Caption files, this guide may be helpful.
To add captions or descriptions to your video, follow these steps:
Click the ellipses button ⋮ next to the applicable Stimulus activity and select "Edit Activity."
Hover over the stimulus media and click the Edit icon.
Click "Upload Captions."
Click "Closed Caption File" or "Audio Description File."
Choose the applicable file from your computer and click "Start."
Once your file has been uploaded, you can toggle the captions on or off by clicking the CC or AD button in the media player controls.
Close the Stimulus Video window.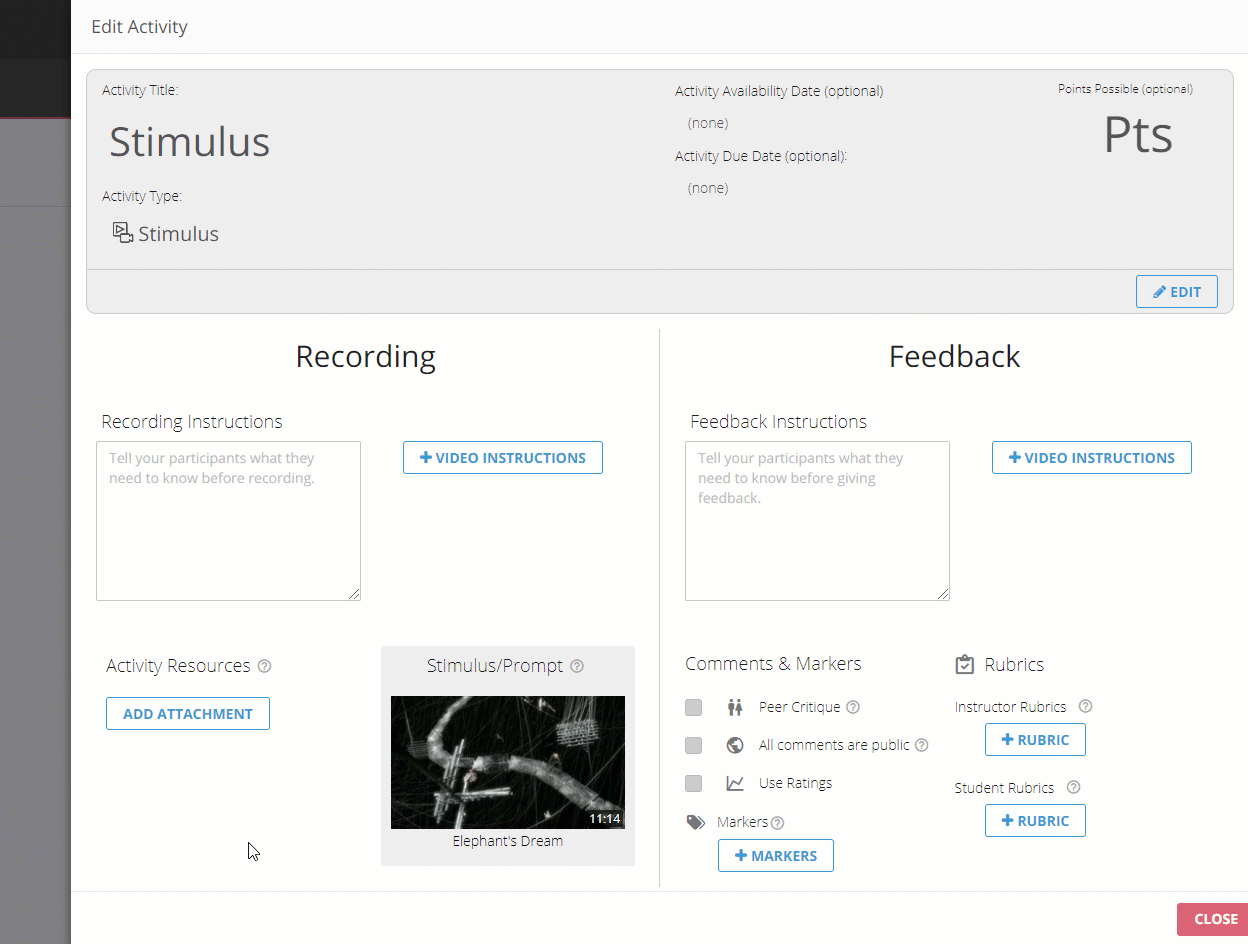 When previewing a stimulus video from the activity header, during a recording, or during playback, you can toggle the captions and descriptions on or off.  The corresponding button will appear in the player controls for whichever type has been added to the stimulus (CC, AD, or both).
YouTube Captions
You can not add caption files to YouTube videos.  If the YouTube video already has captions, they will automatically play in GoReact.