Closed Caption (CC) or Audio Description (AD) files can be added to the following videos:
Source media (Stimulus or Comment Only assignments)
Recording instructions
Feedback instructions
Instructor attachments
Presenter attachments
For information on supported file types for Closed Caption or Audio Description files, see Supported file types.
To add captions or descriptions to your video,
Navigate to the video that you wish to add captions or an audio description to. (Either in the library or on an assignment.)
Click the "Edit" button.
Click "Upload Captions."
Select either "Closed Caption File" or "Audio Description File."
Choose the applicable file from your computer and click "Start."
Close the "Edit Media" window.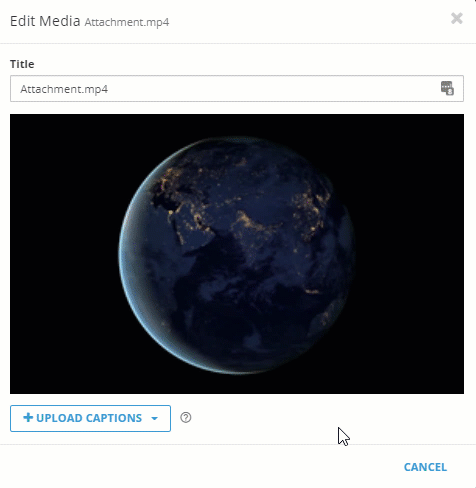 Now when playing the video, viewers can toggle the captions and/or audio description on/off by clicking the Settings icon and then the corresponding toggle.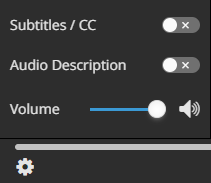 Any captions or audio description files that are uploaded to a video will automatically save to that video for future use.
YouTube Captions
You can not add caption files to YouTube videos. If the YouTube video already has captions, they will automatically play in GoReact.