Removing vs. Deactivating
Removing a user from a course will prevent that user from accessing the course any further. Any videos or comments they provided while they were registered in the course will remain, but the course will be removed from their dashboard.

Deactivating a user in a course also removes the user's access and retains their videos and comments, but any seats and payments for that user remain consumed. This is particularly useful for single use assessment or certification type courses where you have students registering for a one-time test and then need to have their access removed after they have completed the assessment.
Please note
If a student has already paid for a course, then they cannot be removed. If you need to remove a paid student from a course, please contact GoReact Support. If the student is transferring courses, the student must drop the course they are in and have the new instructor send them an invite or join link.
Removing or deactivating a user
---
Click the ellipses ⋮ to the right of your course name.
Select "Manage Users."
Find the user you wish to remove from or deactivate in the course and click the ellipses next to their name.
Choose Remove User or Deactivate User
Confirm your action on the pop-up dialogue, to complete the process.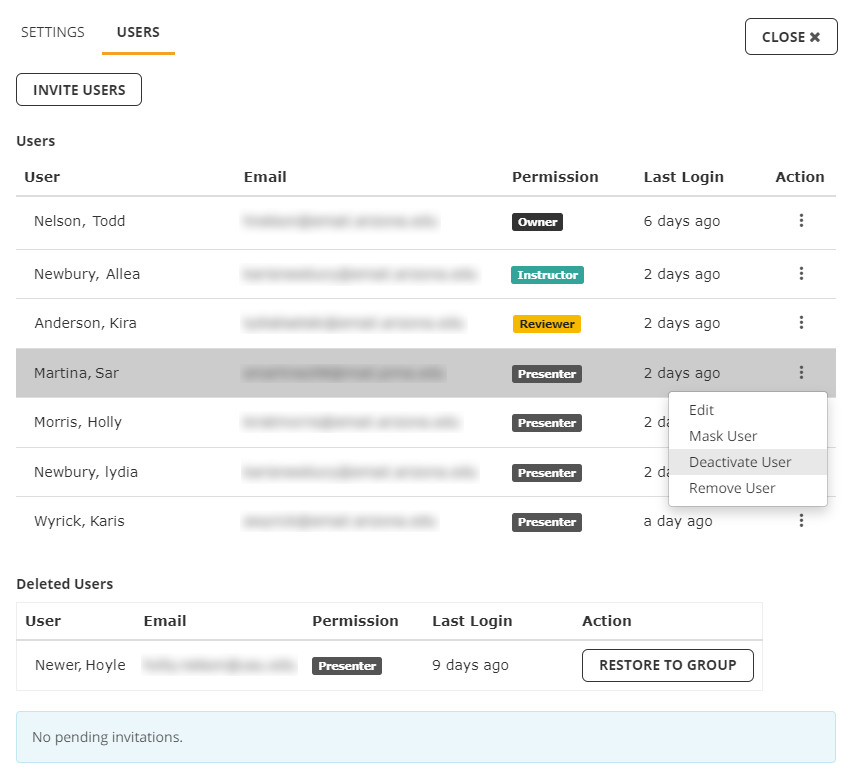 If students being removed from a course need to keep the videos they have posted, you may wish to notify the student beforehand and have them download their videos prior to removing them.