Please note:
Beginning December 2022, some non-educational institutions will have different terminology used in their GoReact experience. The terms Owner/Instructor and Participant/Presenter are interchangeable.
The Manage Users page is your one-stop shop for user information in your course and account. This page lets you:
Invite, deactivate, or remove users
View pending invitations
View the payment status of students
View and change user roles
View users' last login date
To open the Manage Users page, click the ellipses ⋮ to the right of your course name, and select "Manage Users."
Each student's payment status will show to the left of their name. A grey "$" means they have paid, a red "$" means they have not paid.

No "$" at all means your course has been paid for under a site license. User name, email address, permission level (role), and last login are displayed.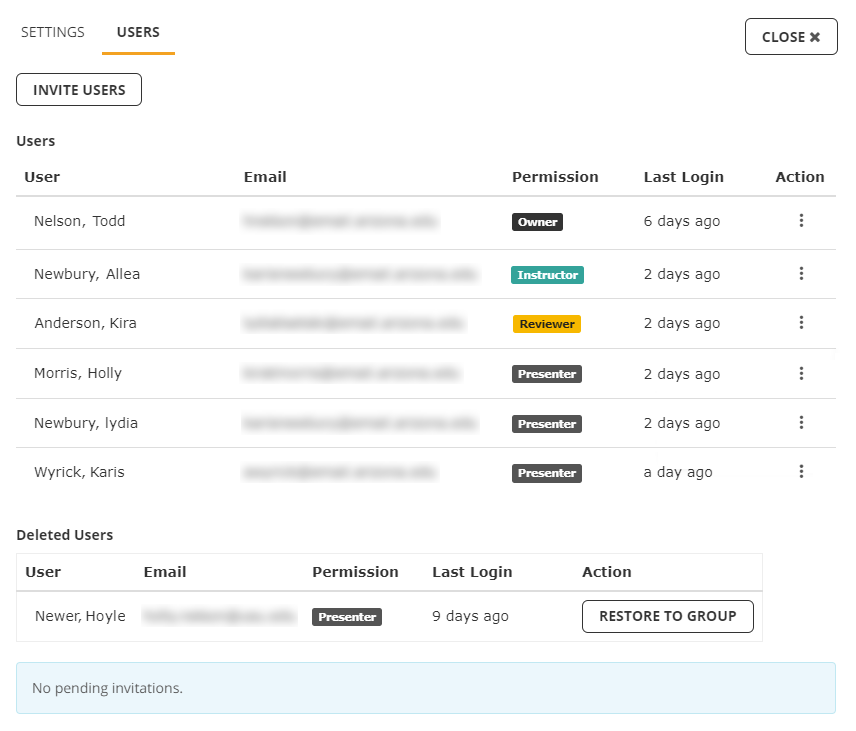 In the Action column, click the ellipses to Edit, Mask, Deactivate, or Remove a user.
Editing a user allows you to change their name, email address, or permission level (role).