Creating Library Content
---
You can create content within the Library or add existing content to the library. The Library includes Media (videos), Marker Sets, Rubrics, Documents, and Assignment Templates.
To create content in the Library:
Open the Library
Select the Content Type at the left that you would like to create.
Click the "+[Content Type]" button at the bottom. What this button says will change, depending on what content type you have selected on the left, as seen in the image below.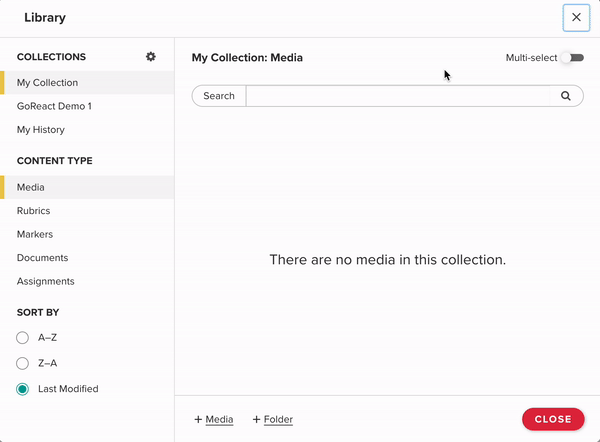 Important Information on Content Types
Our Help Center has additional guides that go into more detail about creating each type of content in GoReact:
Managing Collections
---
To create, edit, remove, hide, or rearrange the order of your collections click the Manage Collections (gear) icon at the top left of the Library.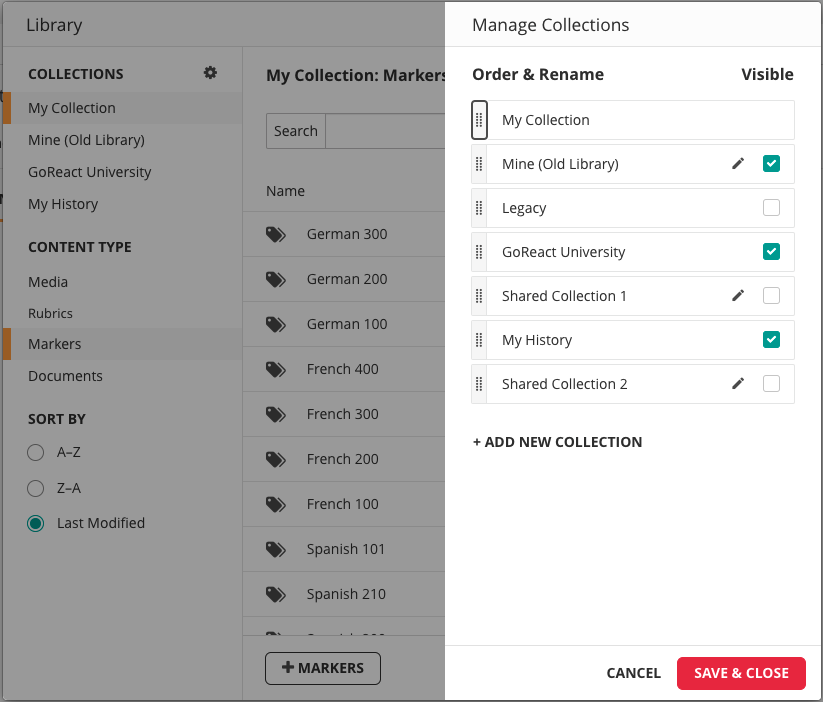 From the Collections menu, you can perform the following functions:
Click and drag on the dots to the left of each collection to move them up or down in the list.
Click the Edit (pencil) icon to rename a collection.
Click the checkbox to the right of any item to hide this collection from your main library view.
Create new collections by clicking Add New Collection.
Click Save & Close when you are done.
Note
You cannot hide or rename "My Collection." The organization collection can be hidden but not renamed or shared with individuals outside of the organization.
Folders
To further organize your collections, you can add folders within your collections by clicking the +Folder button at the bottom.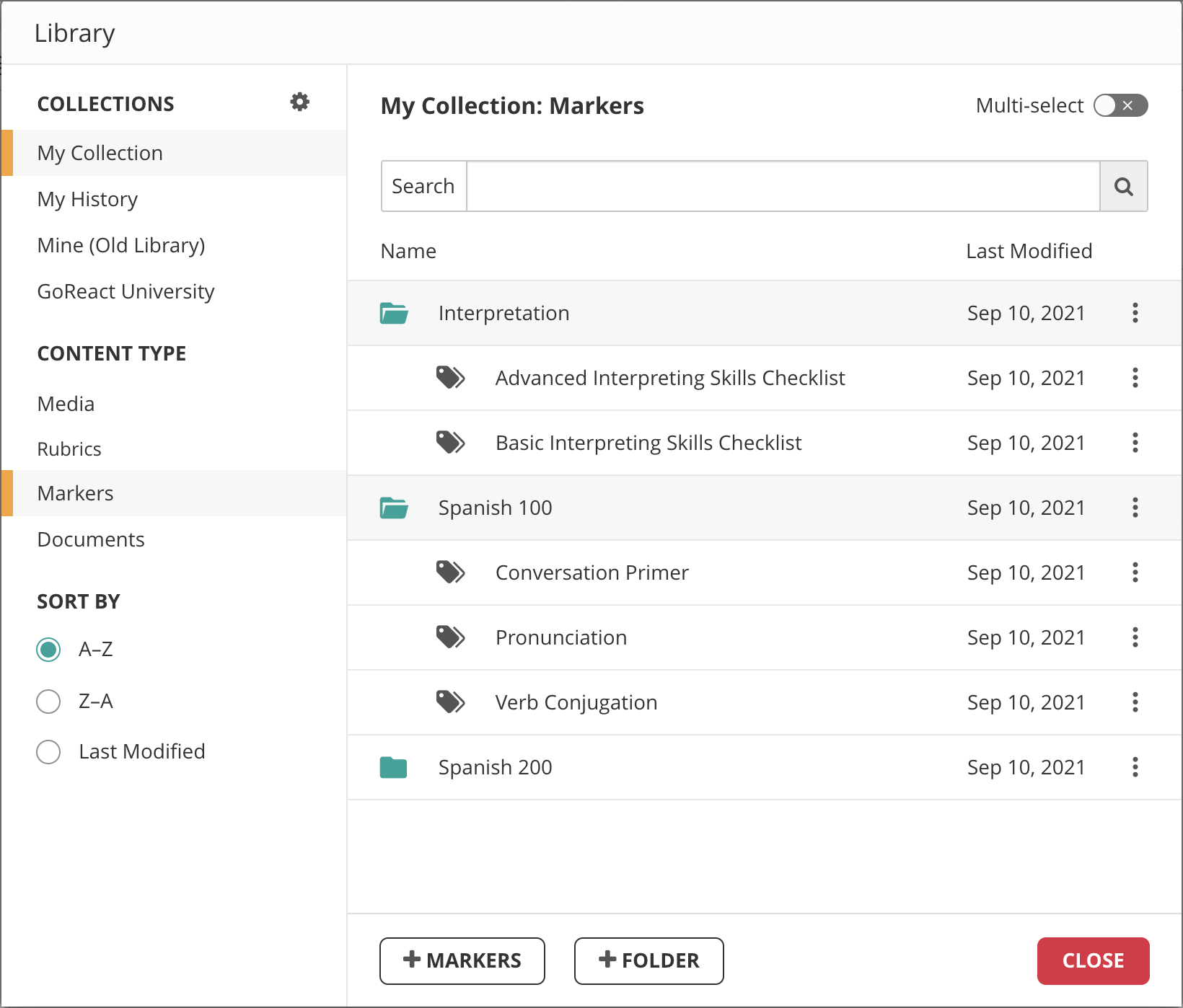 Managing individual Library items
Any item you've added to your library can be previewed, edited, copied, deleted or moved from one folder to another, to the root level of a collection, or from one collection to another. To do so, click on the ellipses next to each item and select the desired action.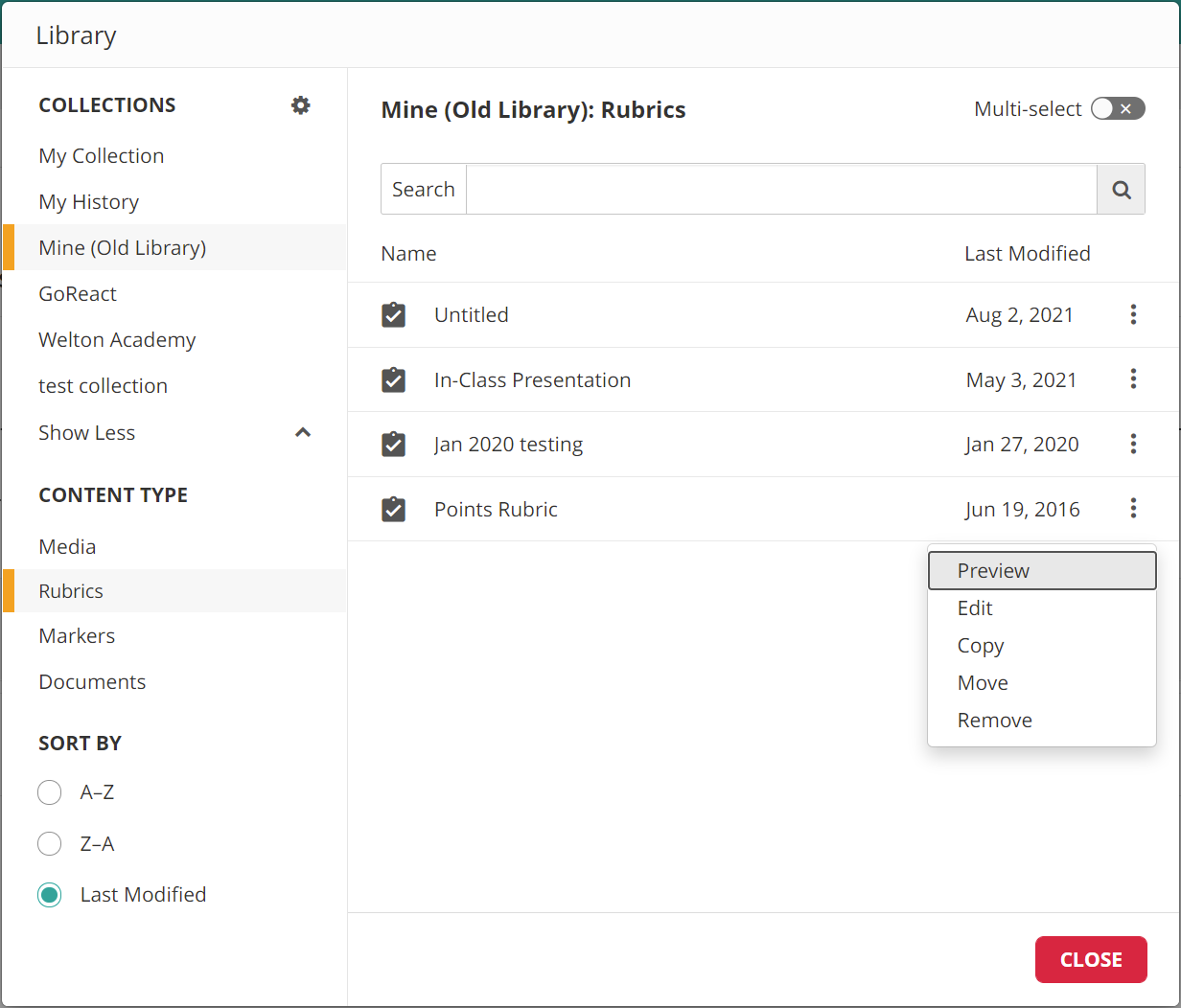 Muti-Select
You can also use the Multi-select option at the top right to copy, move, or remove multiple items at a time. Simply turn the Multi-select toggle on at the top right and check the box next to the items in question, then click the ellipses and choose the desired action.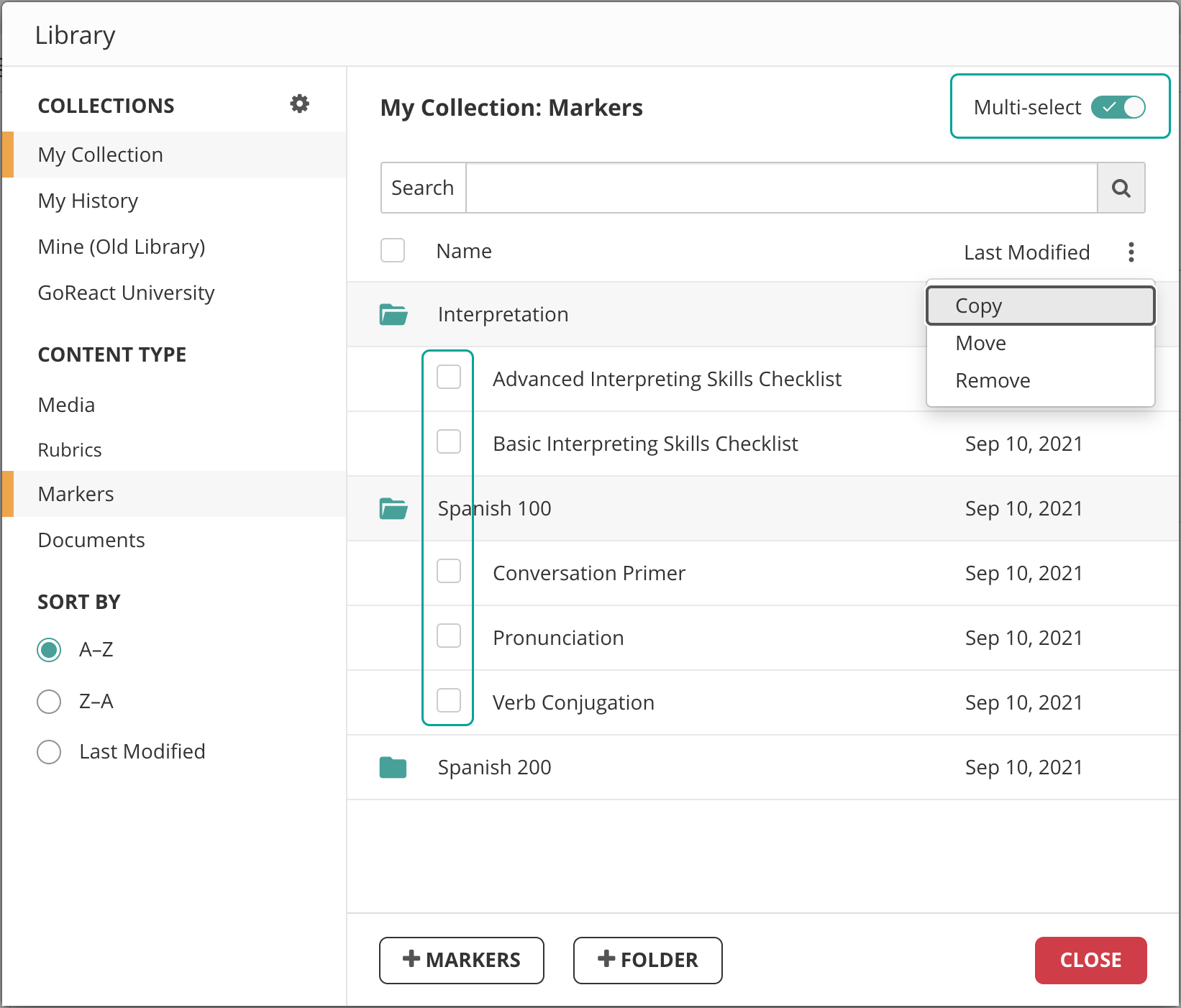 Sorting your Library items
You can sort the items in your Library alphabetically A-Z, Z-A, or by the last modified date. To do so, select the desired option at the bottom right.