When to Add Presenters
---
Adding presenters is most commonly used for Group Recording assignments, but this function can also be used for setting up partners or groups for Peer Review. (GoReact does have two Peer Review assignment settings. To read more about those, see our Assignment Settings guide.) Adding presenters to a video can be done before or after a video has been submitted. 
Note
When a Presenter is added to a video, they will be able to see all feedback and grades for that video, even if the assignment is set to Private.
Add Presenters Before Submission
---
Click "Start Assignment"
In the "Presenters" field, type in the name of the user you want to add to the video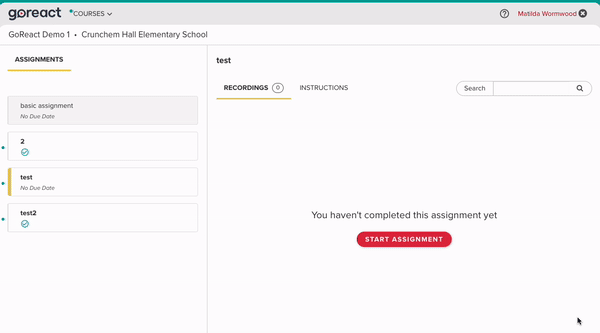 Note
You can use the Add Presenter button to add a user with any role in the course, including Instructors/Owners and Reviewers.
Add Presenters After Submission
---
Click the ellipses button next to your session.
Click "Edit"
Click "Continue"
When the side panel opens, click the "Users" tab at the top. On that page, click "Add Presenter"
Type in the name of the user(s) you want to add and click "Save."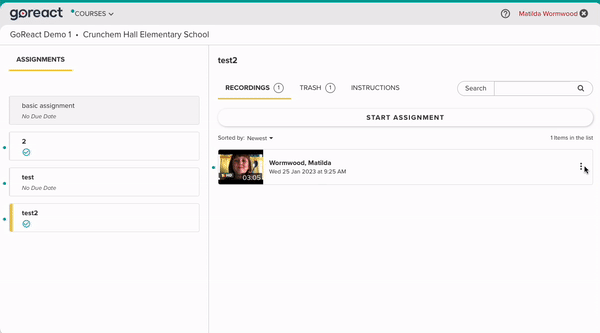 Note for LMS Users
If you try to add a user and their name does not populate, this means that the user has not opened any GoReact assignments in the course yet. They will need to open a GoReact assignment in the LMS, and then you will be able to see their name populate when you type it in.