First things first
If your instructor is using Canvas, then you DO NOT need to go to goreact.com. Instead, all you need to do is log into your Canvas account, click on your course, and then click on the assignment that uses GoReact. 
All of the help documentation that you see under Student Documentation still applies to the GoReact app in Canvas. The only thing that is different is where you log in. 
Paying for GoReact
Once you click on an assignment in Canvas that uses GoReact, you will be prompted to enter your payment information or access code. You will pay right through Canvas and will not need to go to goreact.com for anything! We made it nice and easy. 
Note: If your school is paying for GoReact then you will be sent directly to the activity screen shown in the Creating a video section.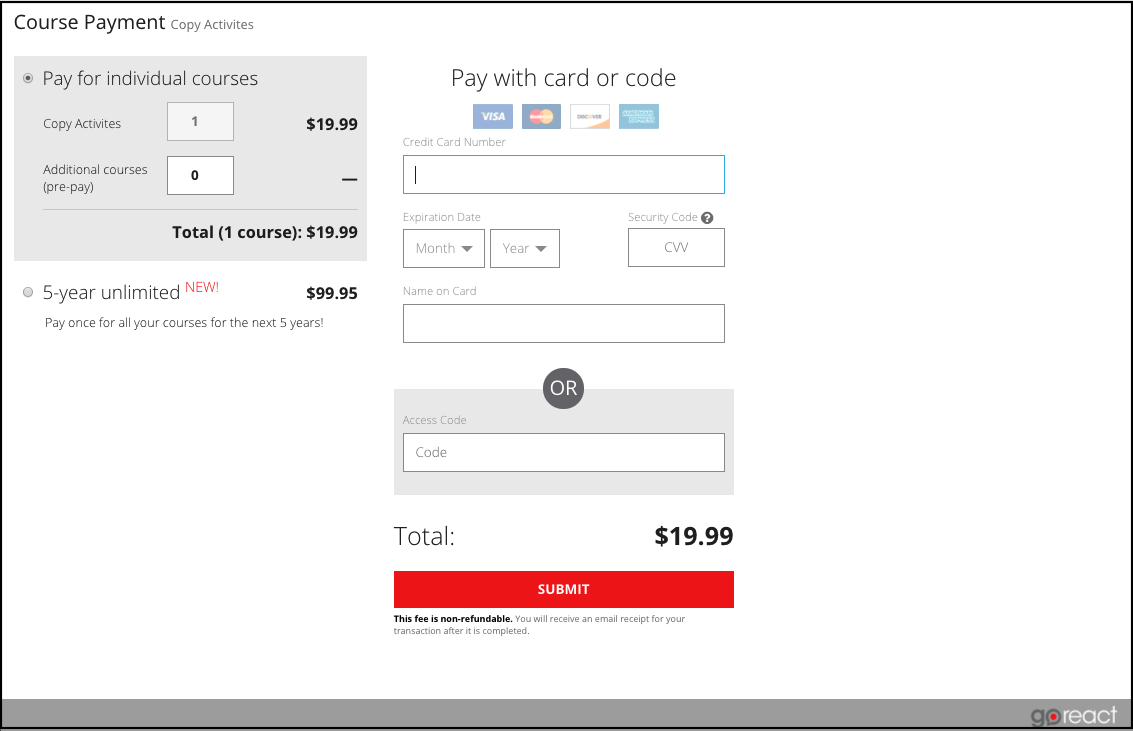 Creating a video
After you pay for GoReact and accept the Terms of Use, you will see the assignment page where you can click Add Video. For more information on creating videos see Recording and uploading. If you want more information on different GoReact activities, see Activity types and settings.